I need help paying my bill
Struggling to stay ahead of your utility bills and not sure about your options? Want help paying for home improvements?
Get Help Paying Your Utility Bill
The Office of Home Energy Programs (OHEP) makes energy costs more affordable, prevents the loss of home energy service, and helps restore interrupted service.
There are various types of assistance programs available to customers:
Apply for all utility assistance programs HERE.
You can also request a Home Energy Program application:
Get help filling out the application by watching the video below:
Back to Top
Get Help Paying Your Water/Sewer Bill
New Statewide Water Assistance Program
The Low-Income Household Water Assistance Program (LIHWAP) is available statewide and provides Maryland households with financial relief toward water and/or wastewater bills. Eligible households may receive up to $2,000. LIHWAP funding is limited, and applications will be accepted on a first come, first served basis.
You can apply for LIHWAP assistance online using the consumer portal at mymdthink.maryland.gov
If you are unable to apply online, you may request an application be mailed to you through the service hotline at 1-800-332-6347 or by calling your local Department of Social Services or Office of Home Energy Programs office.
A printable paper application can be found HERE.
You can connect with LIHWAP Monday-Friday, 8:30AM-5PM by calling their customer service hotline at 1-800-332-6347 or by calling your local Department of Social Services or Office of Home Energy Programs office
Need help right now from WSSC? 
WSSC Water is committed to making your water and sewer bills more affordable. They've enhanced their programs and pay plans to provide financial assistance to more residents. Eligible residential customers may request a pay plan to make their water and sewer bills more affordable.
Get started by calling 301-206-4001. Our Customer Service Advisors will help you determine the programs that are best for your situation. Because our programs are administered by different agencies, there may be separate applications and eligibility requirements for each assistance program. All programs require that you be a WSSC Water customer receiving a bill in your name. You will need to present picture identification and proof that your income falls within an established threshold.
Bill adjustments are available to residential customers once every three years under certain circumstances. WSSC Water can work with you if you need help with:
Leaks: Leaks result in higher water bills that can cause financial strain. Homeowners who have been responsible for their property and have fixed leaks that caused a high bill may be eligible for an adjustment. For more information see our Household Leak Detection page.
CAP-approved customers: CAP-approved customers may be eligible to receive a high bill adjustment removing 100% of the excess water and sewer usage for one billing cycle in any three-year period. See more about CAP below.
Other high bill causes: Other adjustments for unexpectedly high bills may be available, including for medical reasons.
PipeER provides emergency loans to finance the replacement of leaking service lines on residential property that connect from WSSC Water's service connection to the home. The program provides $100,000 each fiscal year to customers in need of emergency funds, on a first-come, first-served basis. This program is administered by the WSSC Federal Credit Union in partnership with WSSC Water.
Need help repairing your water service line? 
Customers are eligible to receive a maximum $5,000 loan, paid directly to a WSSC Water-licensed plumber. For more information on the program and application process, contact the WSSC Federal Credit Union at 240-452-8008 or online at wsscfcu.org/pipeER.
*Tenant-occupied properties require the owner's written authorization to establish a pay plan, which requires completion of the Owner Authorization Form (Español).
Need long time financial assistance?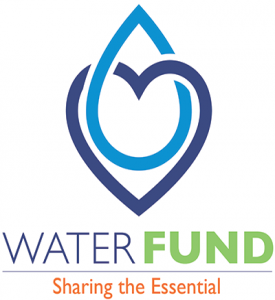 The Water Fund was established by WSSC Water employees in 1994. Funded by donations from WSSC Water customers, employees and community partners, customers can make multiple requests for assistance with water and sewer bills, up to $500 per year. For more information, see the Water Fund page.
The Water Fund is administered by The Salvation Army in your county:
Montgomery County Salvation Army
20021 Aircraft Drive, Germantown, MD 20874
Tel. No: (301) 515-5354
Fax No: (301) 869-3347
Back to Top
Sign Up For Regular Monthly Payments
Budget Billing and Customer Affordability Programs are tools that utility companies provide to help spread out annual energy and water bills into even monthly payments. This helps you avoid spikes in your energy bill caused by seasonal fluctuations and unusual utility usage.
Check out this example of a Pepco Budget Bill to find out what you are signing up for and how to read your own bill.
If you need to make your bills more consistent, visit your utility company's Budget Billing page for more complete details about the program specific to you go directly to the utility website:
Back to Top
Lower Your Energy Use with Home Repairs
One way to lower your energy costs and make your home more comfortable is by participating in one of these programs that provide energy efficiency upgrades.
1. Montgomery County Energy Efficiency Program
This is an income-qualifying, FREE program for Pepco customers.
This program provides various energy efficiency upgrades including: attic insulation, water heater replacement, programmable thermostat, appliance upgrades and other measures.
2. Maryland Weatherization Assistance Program
This is an income-qualifying, FREE program for all Maryland residents.
This program ​provides repairs and upgrades to a home that can significantly lower your energy use throughout the year.
Back to Top
Keep Your Power On Toolkit
Program Finder
Sorry, you have either left some fields blank or entered something incorrectly. Please check.
If your utility costs are included in your housing bill, click here